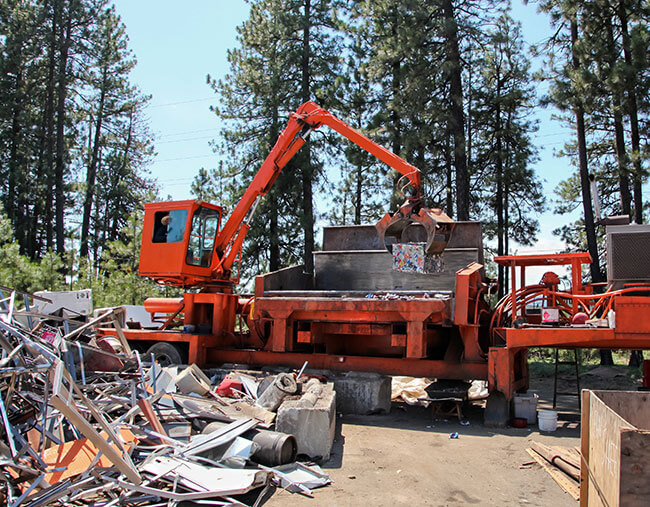 Current Scrap Metal Prices In Sydney
Unfortunately, we are unable to quote on this website current scrap metal prices Sydney businesses can expect for their scrap metal. The fact is, current scrap metals prices for Sydney, as well as depending on the metals themselves, will often fluctuate widely, depending on market conditions. Theses conditions include, of course, the price fluctuations for virgin metals. When virgin metal rises in price, the price of scrap metal will also rise. However, as recycled metal is less costly to produce, it will be more desirable, and its price will rise. This is of course one of the benefits of selling your scrap metal. Whatever the current scrap price metals for Sydney however, we offer consistently competitive prices for your scrap!
Different scrap metal prices will be affected by different factors. For example, scrap copper prices for Sydney will often be affected by booms in the housing industry, as copper is used widely in housing construction, for piping and wiring, for example. The recent housing boom is Sydney has led to higher scrap copper prices for Sydney.
Whatever the current scrap metal prices in Sydney, you know that Complete Metal Industries offer some of the most competitive prices in the market, no matter the type of metal you intend to scrap. This includes the aluminium scrap price for Sydney. As we are interested in both non-ferrous (of which aluminium is one) and ferrous metals, whatever you have to scrap, contact us! When it comes to the aluminium scrap price for Sydney, there's only one company to call – Complete Metal Industries.

Enviro Aware
Implies that our company is committed to conducting our business with minimum environmental impact.

OH&S Compliant
WHS Compliance CMI is Work Health Safety stringent, and complies with all required legislation.

Qualified Staff
We are proud of the people who represent our company for the knowledge they bring to our business.

Professionalism
Courtesy and competence embrace our company beliefs, thus ensuring a professional philosophy.

Price Competitive
We believe we can match, and sometimes better market prices on scrap.

Ethical Practices
CMI will not undertake any unfair or illegal methods in its business dealings.