Ferrous vs. Non Ferrous
CMI are scrap metal merchants and processors, we buy all ferrous & non-ferrous metals. Thanks to our years of training and experience our team possesses the expertise to deliver unmatched scrap metal services to residents throughout Sydney. We endeavour to provide the best price based on what type of scrap metal you want to sell to us. We specialise in buying both Ferrous and Non-Ferrous metal from domestic and commercial customers.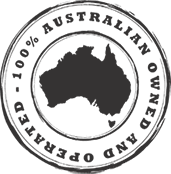 Scrap Metal Recycling
Our scrap metal recycling, and copper granulating systems have been developed with our yard offering fully maintained digital weighing systems, scrap metal recycling equipment, metal shearing & baling, and materials handling equipment, all sitting on a fully concreted hard stand for clean and efficient operation. To guarantee that the metals we buy gain a second life we offer unmatched steel recycling for Sydney residents.
Wide Scrap Yards at your disposal
As the best scrap metal dealers in Sydney, Complete Metal and Waste Industries provide a wide range of scrap metal for our Sydney customers, including aluminium, copper, and steel. This range includes both ferrous and non-ferrous metals. All our recycling is fully compliant with environmental regulations, so you know you are getting the best products sustainably.
Scrap Metal Prices
When Complete Metal and Waste Industries complete your yard or factory demolition project, you know you have a company that uses safe work practices. We complete a comprehensive analysis of job safety, as required by law, so that all our workers are safe on site. It's important to note that demolition work should not be completed by amateurs. It can be dangerous if unskilled workers are used in demolition work.
We also complete an environmental impact statement, so that your eco-footprint is minimised. With our sophisticated techniques, you know you're getting an affordable service that is also sustainable.
Commercial And Domestic Scrap Metal Merchants in Sydney
At Complete Metal we strive to be Sydney's one-stop metal merchants, providing superior and comprehensive scrap metal solutions for our residents across the city. Thanks to our renowned and knowledgeable scrap metal merchants customers in Glenfield, Leppington, Minto, Varroville, Denham Court, and all suburbs in between can trust us to provide an honest and accurate price for their scrap metal.