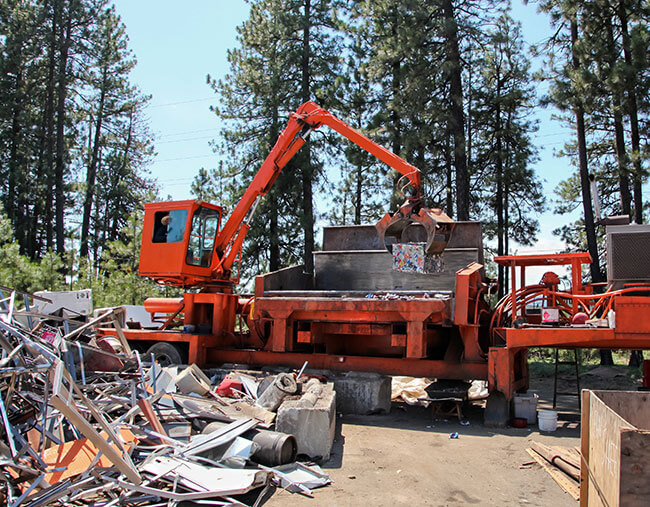 Environmental Policy
CMI is committed to conducting our business in an environmentally aware and responsible manner. That is why we have developed our "7 tick Quality standards", it encompasses our environmental practices and extends towards our present and future goals of a cleaner commitment to operations within the scrap metal industry. Part of our environmental policy ensures that all scrap containing oils or contaminants are drained and removed by specialist waste disposal operators and removed from site, we also clean and recover any spills for zero contamination into waterways.
Scrap Metal Sydney
All factory or yard demolition work is first planned using a safe work method, job safety analysis, and environmental impact statement, thus ensuring safer & cleaner operations. CMI also seek the cooperation of our employees and business partners in ensuring our organisational practices are driven with minimal environmental impact. To fulfil this commitment, CMI will not only observe all environmental laws, but also promote awareness of identifying Eco-footprints to move toward more sustainable practices, and will always adhere to the benefits of a greener and safer environment for all.

Enviro Aware
Implies that our company is committed to conducting our business with minimum environmental impact.

OH&S Compliant
CMI is workplace health safety stringent, and complys with all new WHS laws.

Qualified Staff
We are proud of the people who represent our company for the knowledge they bring to our business.

Professionalism
Courtesy and competence embrace our company beliefs, thus ensuring a professional philosophy.

Price Competitive
We believe we can match, and sometimes better market prices on scrap.

Ethical Practices
CMI will not undertake any unfair or illegal methods in its business dealings.